THINGS TO DO IN MOLINE IL
Moline, IL is home to many fun and exciting activities for everyone to take part in! If you are looking for fun things to do in Moline this weekend, take a look at our list of top 10 places to visit and eat. You will be sure to make lasting memories to come.
Take a relaxing boat ride on the river through Celebration River Cruise, or unwind after a long work week at the Bent River Brewing Company! There is really so much to see in our quaint town, that you'll never want to leave!
PLACES TO VISIT IN MOLINE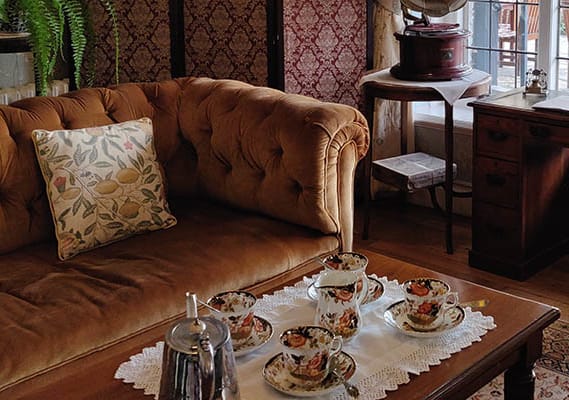 The Butterworth Center and Deer Wiman House is located in the Overlook District of Moline. Each home belonged to John Deere's descendants but are now owned by the William Butterworth Foundation.
Stop in today to check out the different exhibits on display throughout the homes, such as the "100 of Moline's Outstanding Young Artists" or the "Literary Arts Exhibit". On Wednesdays, Thursdays and Fridays they offer drop in tours beginning at 2:30 PM. They also offer multiple events throughout the year, so be sure to check out their website before planning your visit!
1105 8th ST Moline, IL 61265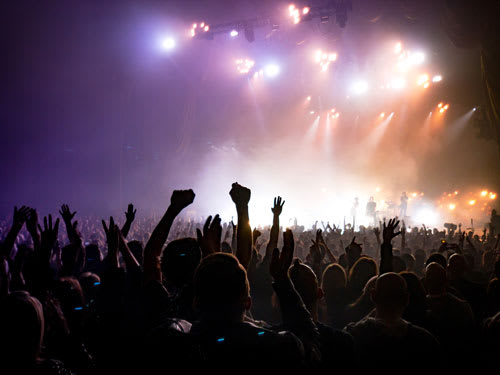 The TaxSlayer center is a 12,000 seat arena that hosts multiple different events throughout the year. Some of their most popular events are concerts, WWE, rodeos, Harlem Globetrotters, Monster Jam and sporting events such as basketball and hockey.
They also have a conference center that you can rent for corporate events and weddings. You can purchase a suite that gives you the privacy of your own room, personal restrooms (no waiting in line!), options to pre-order food and drinks, 2 parking passes, 12 permanent seats, your personal attendant during events and a mini bar.
The TaxSlayer center is located right off of the Mississippi River on River Drive and provide ample parking space for their large events they host. You can check out all upcoming events on their website as well as purchase your tickets online!
1201 River DR Moline, IL 61265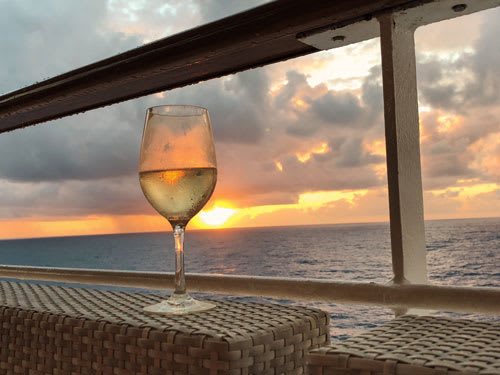 Celebration River Cruise has been operating for over 35 years! They are a family-owned and operated business that first started operating out of Davenport, IA, but soon they became so popular that they opened a Moline operation. The family remains involved in the business today by helping with all of the boat's day-to-day operations such as prepping food, serving guests, and piloting the boats.

When taking a cruise, you have many different options to choose from. You can choose from 1 of 3 experiences: the Captain's Dinner and Dance Cruise, the Captains Narrated Lunch Cruise, and the Narrated Sightseeing Cruise. They also have 9 different themed cruises you can choose from, including the Big Band Cruise, Oktoberfest Cruise, of the Legends Review Cruise. In addition to the nightly cruises, they have overnight cruise options: the Huck Finn Overnight Package, the Sam Clemens Overnight Package, and the Mississippi River Experience Iowa/Wisconsin Overnight Package.

They also offer group packages for corporate events, schools and weddings! Visit their website today for more information.
2501 River DR Moline, IL 61265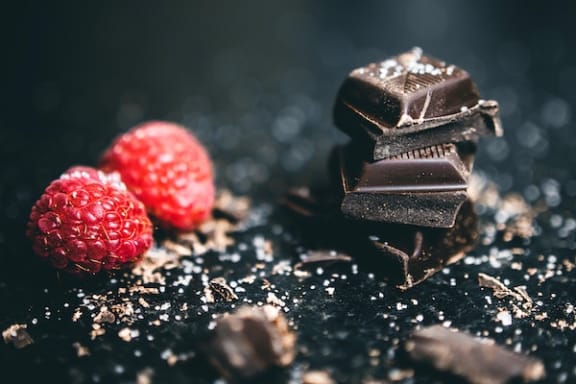 Lagomarcino's is one of the longest-standing attractions in the Quad City area. Lagomarcino's first opened in 1908 by the Lagomarcino family, and they have been serving sweets and providing top-notch customer service ever since. The confectionery is still owned and operated by the Lagomarcino family over 100 years later! They plan to continue serving delicious treats for the next 100 years. All confections are made in the original copper kettle kitchen at the original Lagomarcino's location to this day.

Not only can you get homemade chocolates, but you can also stop in for some ice cream, a soda pop, or a hot fudge sundae! They also serve soups, salads, and sandwiches.

Can't make the trip to stop in in person, but you want to try some chocolate? That's okay! They offer online ordering as well! We recommend their chocolate-covered pretzels or their lemon bark.
1422 5th AVE Moline, IL 61265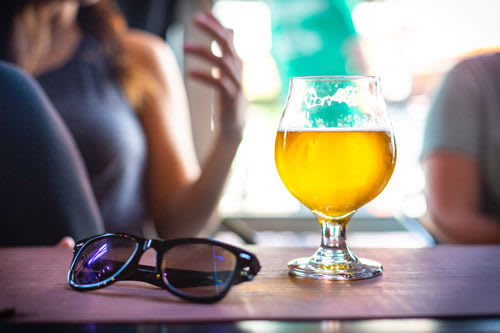 The Bent River Brewing company first partnered with Koski Home Brew Fixen's in 1996 and is a proud checkpoint on the QC Ale Trail. The brewery now serves awesome beer, lunch and dinner. The brewery is located in the National Register Historic District of Moline and produces nearly 10,000 barrels of handcrafted beer a year. In 2007, the brewery won a bronze medal at the Great American Brew Fest for their Mississippi Blonde beer. They also offer year round brewery tours, catering, and special events with live music.
The brewery also offers what is called the Mug Club, which you can join for just $1! Every dollar you spend earns you a point (double points on all to go beer!) and with those points you can purchase credits to the brewery or Bent River merchandise.
When visiting we recommend the lemondrop sour ale paired with their Baked Mississippi Mac N Cheese! The brewery does offer a full menu that has food for even the pickiest of eaters. Stop in today to check it out or order their food off of Grub Hub, Uber Eats or Seamless!
1413 5th AVE Moline, IL


TOP 5 AMAZING PLACES TO EAT IN MOLINE
Moline is home to Black Hawk College and has become a driving force in culture, community events, and entertainment. This has attracted citizens from many different cultures. As a result, the city's dining scene is an eclectic fusion of local tradition and international flavor. These five must-try restaurants define Moline's culinary culture, from laid-back bistros and cafes to innovative food served in luxury settings.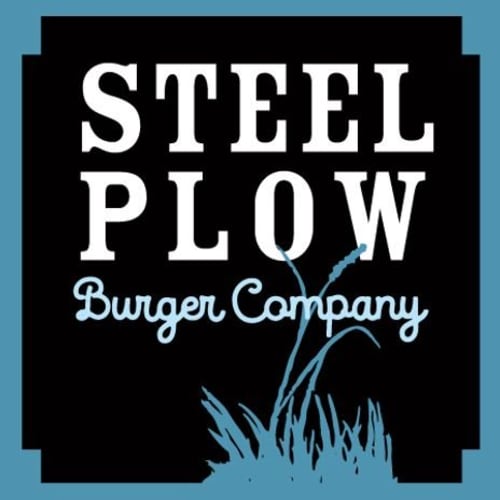 Restaurant, Hamburger
Steel Plow Burger Company is a popular restaurant that serves grass-fed beef burgers and famous shakes. Their menu has a large selection of different burgers, salads, sandwiches and sides. When stopping in, you can't leave without ordering one of their massive shakes they serve. Just look up photos of their shakes and you will see why they are one of the most popular items ordered. The restaurant provides a welcoming atmosphere with top-notch customer service, just read their Google reviews!
2180 53rd St Moline, IL 61265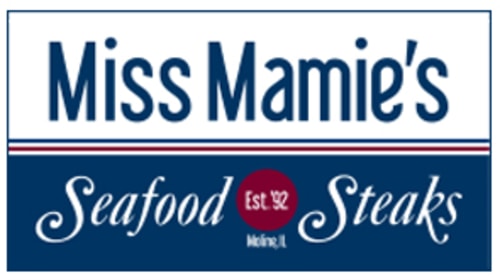 Restaurant, Seafood
Miss Mamie's has been serving the Moline area since 1992. They are known for their seafood and steaks, and in 2018 they won the Readers Choice Awards in the Quad City Times. Start your meal off with one of their delicious appetizers, we recommend the Big Bang Shrimp or the Chicken Stix, then move on to one of their large entrees. You can choose between salads, sandwiches, BBQ, burgers, Po-Boy's, seafood or steaks! We recommend the Beef and Reef which comes with a sirloin steak, a crab cake and a skewer of grilled jumbo shrimp.
3925 16th St Moline, IL 61265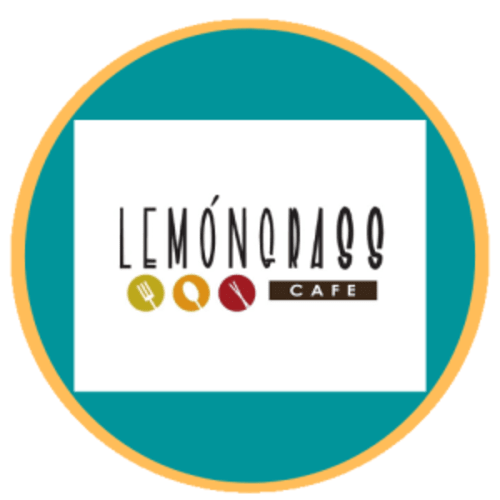 Restaurant, Thai

LemonGrass cafe is Thai restaurant in downtown Moline that serves a mix of traditional and contemporary Thai food. Their menu contains a large selection of Thai food and beverages. We recommend trying their Pad Thai (which is gluten free) or their roasted garlic fried rice!


1419 5th Ave Moline, IL 61265

Restaurant, Pizza
Tony's Chicago Style Pizza has been open since October 2014 and serves deep-dish pizzas, subs, and Chicago Style hot dogs. When visiting, we recommend starting with the Chicago Fire Fries and then ordering the Chorizo Taco Pizza. They also serve burgers, sandwiches, pasta, calzones, and wings.


1321 5th Avenue Moline, Illinois 61265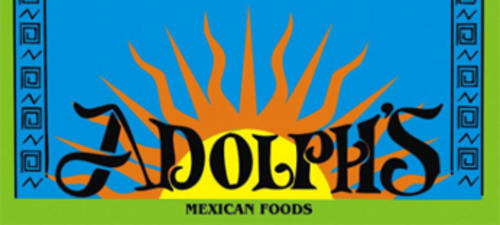 Restaurant, Mexican
The husband and wife duo named Adoph and Louise first opened a restaurant in Moline in 1952 and reinvented their business to what it is today, Adolphs Mexican Food. The restaurant is now run by their children, who have kept the tradition of serving authentic Mexican food alive. They serve traditional Mexican dishes such as beef enchiladas, carne asada tacos, and many others. Stop in today to see why they are considered one of the best Mexican food restaurants in the area!


4030 Kennedy Drive, East Moline, IL 91244